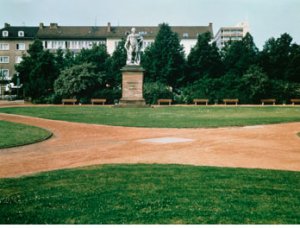 It was saddening to hear last month of the end of Walter de Maria. He was visiting his 100 year old mum in California, he being a mere strip of 77. He was the most quizzical of artists,arriving from the world of bands in which he was drummer, the New York of the mid sixties, the neo-fluxus world of happenings.

He has left us with at least four major enigmas, that remain utterly fresh to the imagination every time you consider them. Thanks to the Dia Art Foundation, they are maintained, where they need to be, and at varying degrees of inconvenience, can be visited at any time. The Broken Kilometer still glistens from the ground floor of an industrial building in West Broadway, New York, and the Earth Room is still warm and humid in Wooster Street. The Lightning Field is a little more tricky in the desert of New Mexico, but it can be done as a pilgrimage.

But the piece that fascinates me perhaps the most is the Vertical Earth Kilometer in Kassel, Germany made in 1979. You can go and see it, but all you get is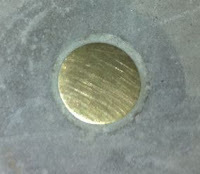 You are asked to believe that the plate, set in a square of sandstone, descends a whole kilometer into the earth. It is a structure of belief, as is the notion that the fronds of lightening will play in their designated field in New Mexico. Walter de Maria's work indeed seems to resound with the idea of belief, as the proposition of conceptualism, and he is perhaps its main proponent. We have to believe in the detail of time and geography of a work, say by Richard Long, before we can move to the next step.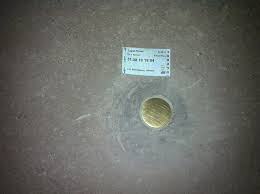 Source: The Vertical Earth Kilometer